Partitions
We can install partitions in your structure in just about any reasonable configuration. Some people want to create a changing room in a pool house, for example. Others like the idea of a separate storage area for mowers and other machinery, or a storage closet for tools.
Remember, we provide the rough framing, and your structure arrives ready to finish with the final touches, like insulation and drywall, for example, for a workshop or studio. If you want more finished detail, like the painted white changing room shown on this page, we can do that too.
Some other custom orders we have built include features like a simple built-in table for potting plants. So, if there is something along those lines that appeals to you, we can handle it, no problem.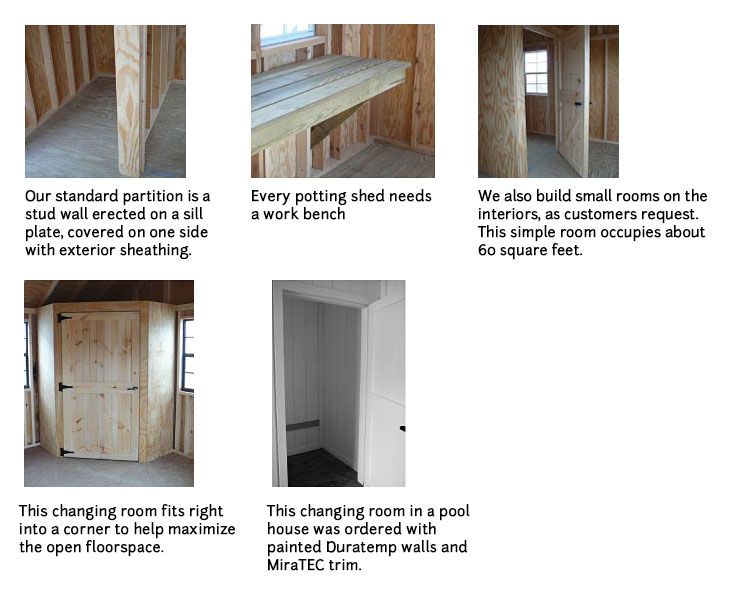 Interested in Learning More?
Our high-quality garden sheds are a stylish and useful addition to any property. Call us at 717-768-0457 or click below to hear from the dealer nearest you.