Siding & Trim
The siding materials we use provide a wide range of very practical and aesthetically-pleasing choices. These materials represent the top of the line in quality and value. By choosing colors that blend with your home and property, you can customize any of our sheds to beautifully and stylishly accent your property.
Duratemp™ Plywood Siding
Duratemp™ is engineered plywood siding with 1/8″ tempered hardboard face. It has the look of deep natural wood grain, resists dents, checks and cracks and is 100% clear (no wood or synthetic patches). We use 5/8″ or 1/2″ Duratemp for added strength and service life on our sheds. In terms of maintenance and longevity Duratemp is the next best to vinyl. Although for outdoor structures most people prefer the vertical orientation of Duratemp, along with its natural wood look. Duratemp holds paint exceptionally well and can be painted any color, starting with our standard palette of traditional colors. We can also mix up a custom color if you like as an option.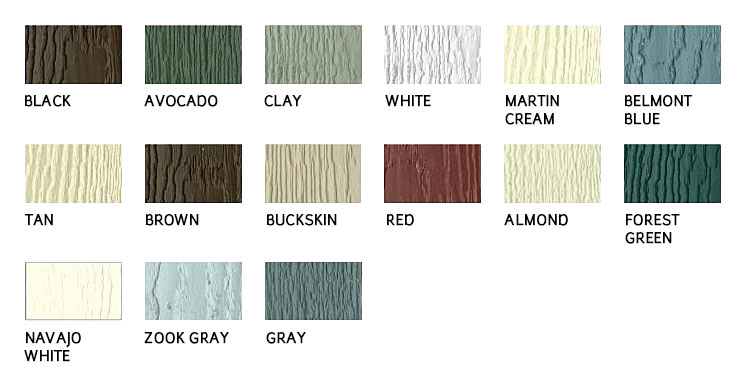 Georgia-Pacific™ Vision Pro Vinyl Siding
This siding option comes in your choice of eight beautiful colors. Plus, we can match any siding from any manufacturer to match your home, if you like.

SmartSide™ Composite Siding
Made by LP®, SmartSide is engineered to compete with fiber cement siding but offers several additional advantages. Compared with fiber cement such as HardiBoard, SmartSide is much lighter in weight, is not as brittle under impact, and does not contain silica dust. SmartSide does not attract termites and resists fungal decay. In addition, it provides a horizontal visual orientation, and we install each board in a precise overlapping sequence just like old-fashioned wood lapboard siding. This advanced product holds paint far better and lasts far longer than other composite siding.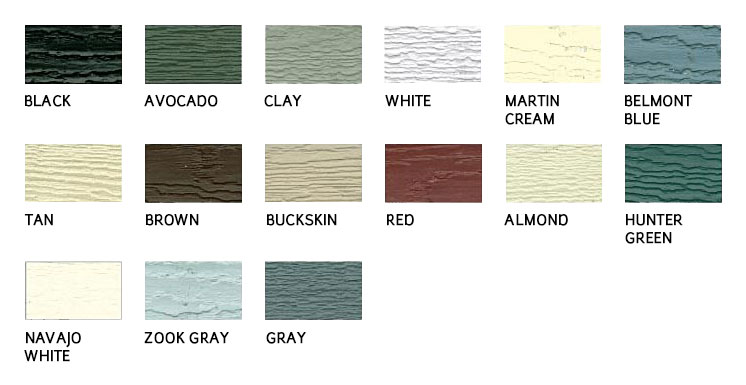 Real Wood Siding
We use Western Red Cedar or Pine in your choice of finish: clear coat, unfinished, or painted in a wide variety of colors . You will see a few knots and imperfections in the Red Cedar we use. Most people prefer that look. And yes, we can provide clear Western Red Cedar siding, but it can be an expensive upgrade. Some customers can be particular about tradition and though few outdoor structure builders supply pine, we do work with it. We provide pine siding with a clear coat, but it can be painted any color later, as you prefer.

Interested in Learning More?
Our high-quality garden sheds are a stylish and useful addition to any property. Call us at 717-768-0457 or click below to hear from the dealer nearest you.