Stairs
Our innovative Elite models feature two floors of highly-functional space. Due to the size requirements, stairs are only available on the Elite.
The two-set stairs are framed with a corner landing, and can be left alone or finished any way you like. Rails are mounted all around, and there is useful storage space beneath the stairs.
The loft is surprisingly high and is very spacious. Once people visit the loft, their imagination usually starts thinking of all kinds of uses for this intriguing and welcoming space.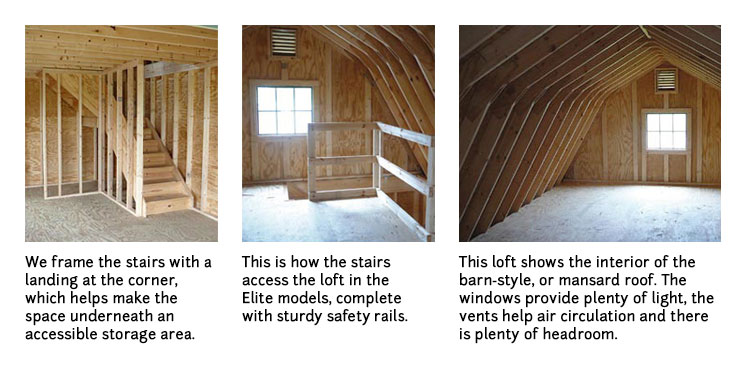 Interested in Learning More?
Our high-quality garden sheds are a stylish and useful addition to any property. Call us at 717-768-0457 or click below to hear from the dealer nearest you.